Mementos of resistance and liberation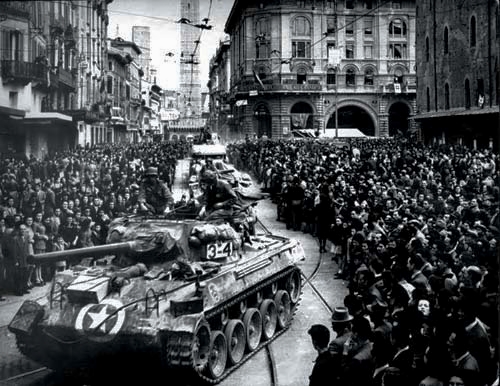 The Liberation of Bologna April 21, 1945:
"There will be races at the racecourse tomorrow."
This was the coded message from BBC radio to launch the organised attack by allied and partisan forces to liberate Bologna from the Nazi-fascist occupiers.
For many months, occupied Bologna and the famous "Gothic line" on the crest line  of the Apennines had given the occupiers a hard time to prevent the Allies from going north.
Yet the liberation proceeded without a gunshot: indeed, the fascists and the Nazis had already abandoned city the night before, considering that it was already lost.
It was April 21, 1945, Bologna woke up "free city" drunk with joy and promises.
Other articles will be added here ... To know more about the liberation of Bologna and the second world war in Emilia Romagna, contact me. "