It happened in Emilia Romagna
Here you will find major events and major dates in history, from the Battle of Ravenna to the commemorations of opera premieres. From the Roman Empire to the present day. It happened in Emilia Romagna and I will also tell you about it there.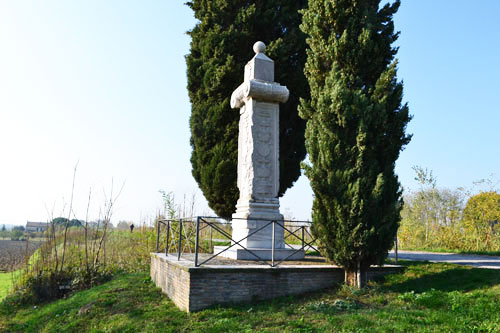 On 11 April 1512, Easter day, the terrible massacre of the Battle of Ravenna took place:
French, lansquenets and militias of the Este of Ferrara, led by a young 23-year-old Gaston de Foix (who died there), against the Holy League of Venetians, Spaniards and Pope Julius II.
A real massacre near the Ronco river, (10,000 or 20,000 dead according to the sources) which saw the French winners. In fact their gunners had moved well in front of the cavalry. This battle marked a radical change in military strategy giving greater importance to artillery and less importance to heavy cavalry until its decline. Ravenna, unfortunately, fell into the hands of the pope all the same and remained part of the papacy for almost 300 years! 
"They lost because they didn't win"  🙄 would have said Monsieur Jacques de La Palice, who was also fighting at the battle of Ravenna and will pass away a few years later at the Battle of Pavia 1525. 
To know more about Ravenna and Emilia Romagna… ask me.