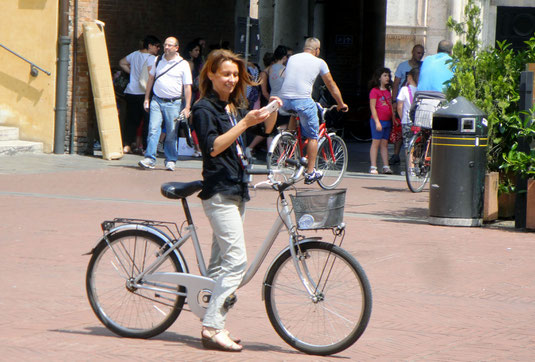 Welcome back!
We all have an immense desire to start traveling again, to visit, to walk through the streets of the cities and the paths and to believe in it ... But planning and enjoying the visit  from now on will be even more complicated without the collaboration of an expert guide. Tourist manuals and websites are not yet updated and often report false informations on how to visit. Access and transport have changed, some restaurants and hotels will unfortunately no longer reopen. To avoid closures, queues, unpredictable changes, crowds and discover safely without wasting time or frustration, the local guide becomes a special ally.
More than ever, guides who are forcibly stationary and without income since February 2020 have an urgent need to work  again and moreover  we have an immense psychological need  to handle our job , and this can no longer wait. This year you will find qualified guides prepared more than ever because they had time to study new topics, follow specialization and in-depth courses ... I myself, did not wait and cry and I took this period as an opportunity to improve and learn more.
This year more than ever, the guides have woven a network of solidarity and knowledge across Italy and Europe and some of us are also able to recommend the services of colleagues in other regions ...
This year, more than ever, I felt a sense of belonging to a category that reacted with dignity to the cataclysm and that will be able to assert itself better to fight the illegality of improvised guides without qualification or insurance or tax obligations. Accepting a guide without a valid license is damaging the whole country.
This year more than ever, we understand that all our efforts and sacrifices have been worth it, because you will come back and choose to visit with your licensed local guide ... and you will not regret it! I  can't wait seeing you! Nathalie